What would a Bond girl wear if she were to marry 007? That is the premise of Jean-Ralph Thurin's Spring 2016 bridal collection. The designer slash self-confessed James Bond fan used Bond girls from his favorite 007 movies as inspiration for his new collection, and the result? A glam fest of unique gowns with a bit of attitude. While the names of the dresses suggest retro, femme fatale leanings, the silhouettes are actually very elegant, with the drama limited to the lavish embroidery and embellishments. The two-piece "Pussy Galore" is one of our personal favorites… we love the reverse pleating on the skirt!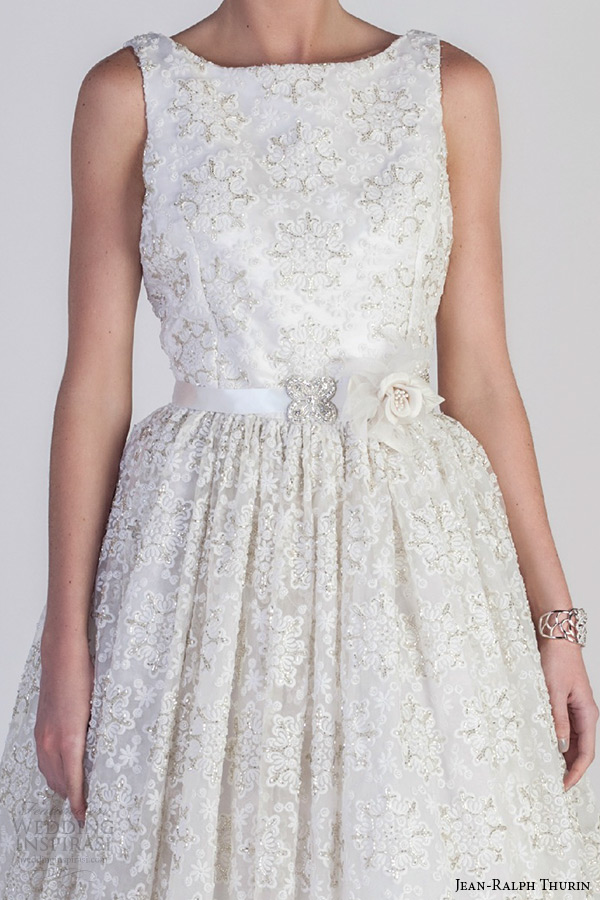 This is our most aww-worthy post in a while! Stellina Cute Couture, a Sydney-based occasion wear boutique for kids has debuted its first couture collection. The 2015/2016 collection features a gorgeous range of children's couture formal wear handcrafted exclusively in Australia. The label carries christening gowns, flower girl dresses, First Holy Communion gowns and junior bridesmaids dresses, along with tailored suits and tuxedos for boys. "Bringing classical elegance and exquisite styling that the store is renowned for, the captivating collection is inspired by the romantic era of the mid-20th Century, drawing on the nostalgia of 1940s, 50s and 60s fashions to create luxurious designs destined to become heirloom pieces. Seeking a cohesive balance between classical couture, impeccable tailoring and a modern sensibility, and adhering to Stellina's signature stylistic aesthetic, gowns are handcrafted by skilled artisans using exclusive and limited edition French laces, Italian embroideries and European textiles."
Stellina Cute Couture's 2015/16 Collection is available at Stellina's flagship boutique in Mosman, Sydney. A selection of items from the store is also available for order online (worldwide delivery). For more information, visit Stellina Cute Couture."/>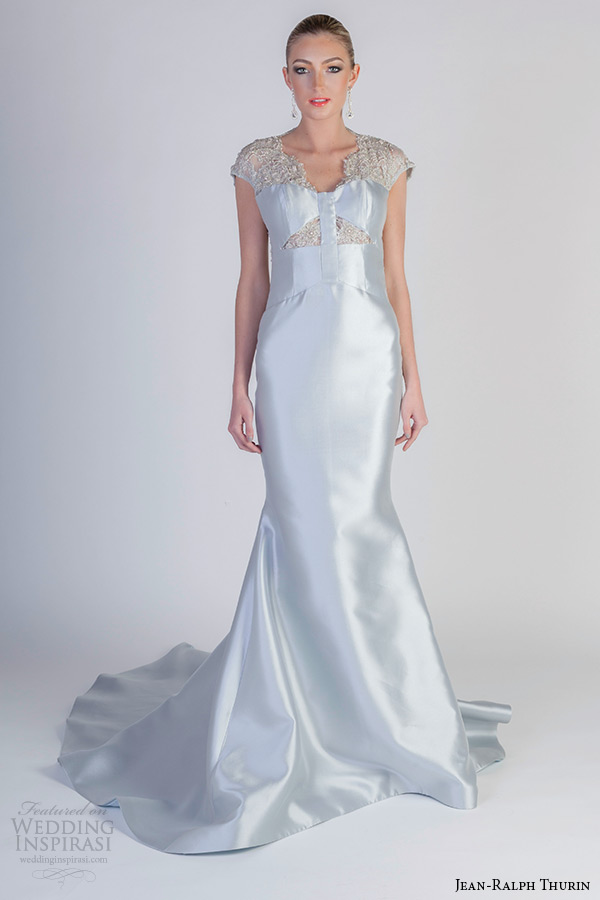 Atelier Emé 2016 collection is here! There's so much gorgeousness in this collection we don't know where to start! The Italian label's 2016 collection is dedicated to the modern bride and consequently features many pieces that can be mixed and matched, allowing a bride to define her own unique wedding day look (or looks!) Along with their brand alignment, comes a fresh new website with a "design your dress" section. You can view the full collection here.
Find an Atelier Eme store here. For more details, visit Atelier Emé."/>
Photos courtesy of Jean-Ralph Thurin. For details, visit Jean-Ralph Thurin.